Please show your support today! Sue's benefit. Please read carefully and support.....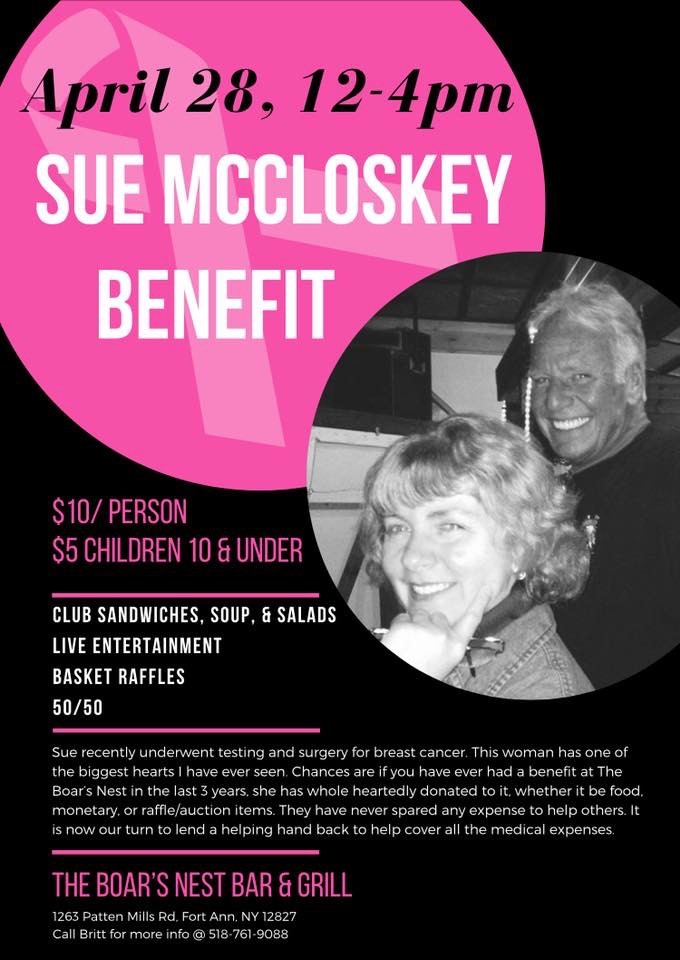 Sisters and Brothers of Local 359 , Please do your best to support this upcoming fundraiser…..
We ask that you print this out and post by every time clock as a reminder….
Sue and Bruce did so much for us during the Strike, doing the pig roast at HDHQ , providing food weekly , along with truckloads of firewood to our members. We need to support her and show them both we are all family here……… do whatever you can to get there or show some support!
Thank you all in advance.